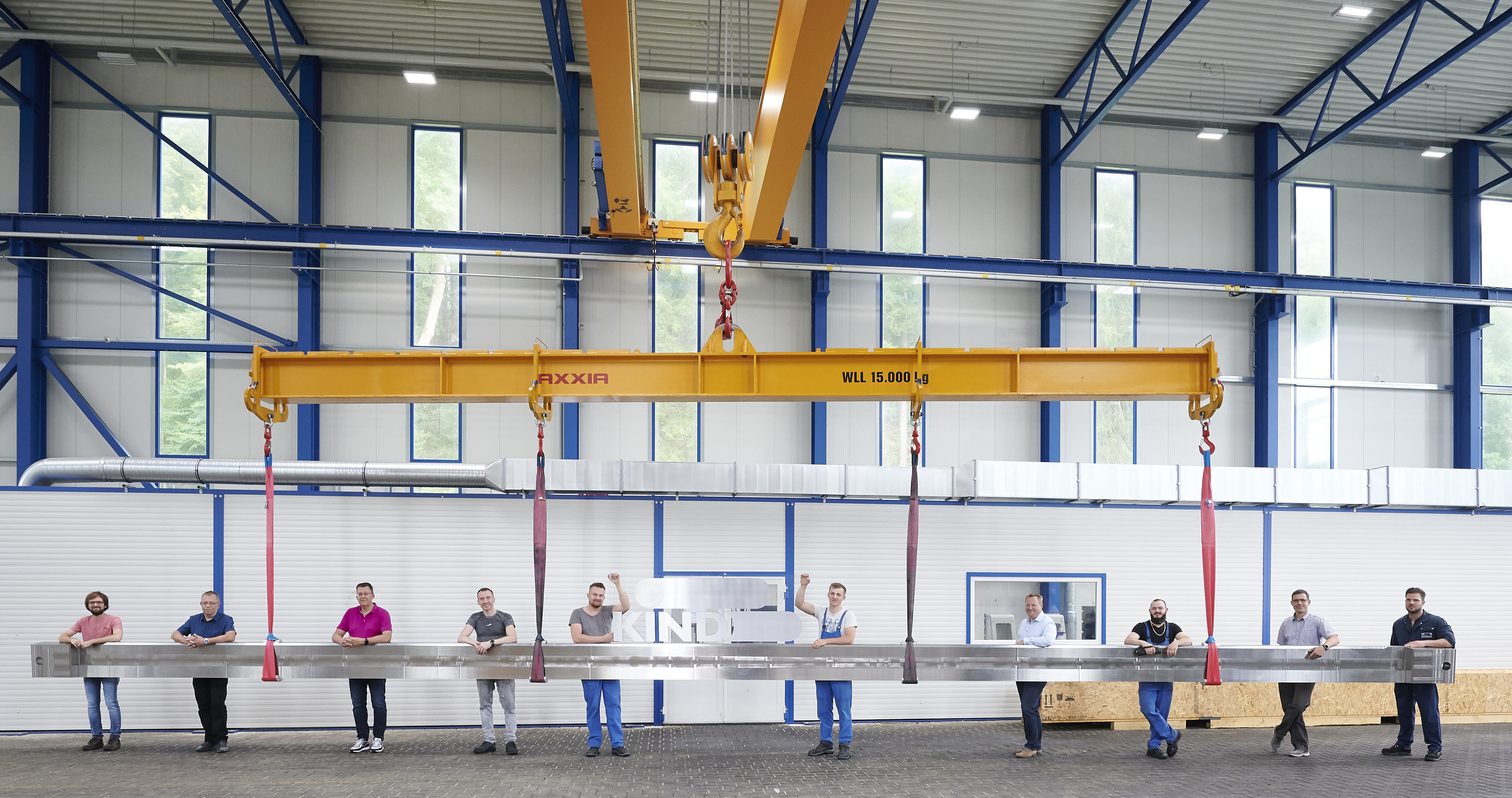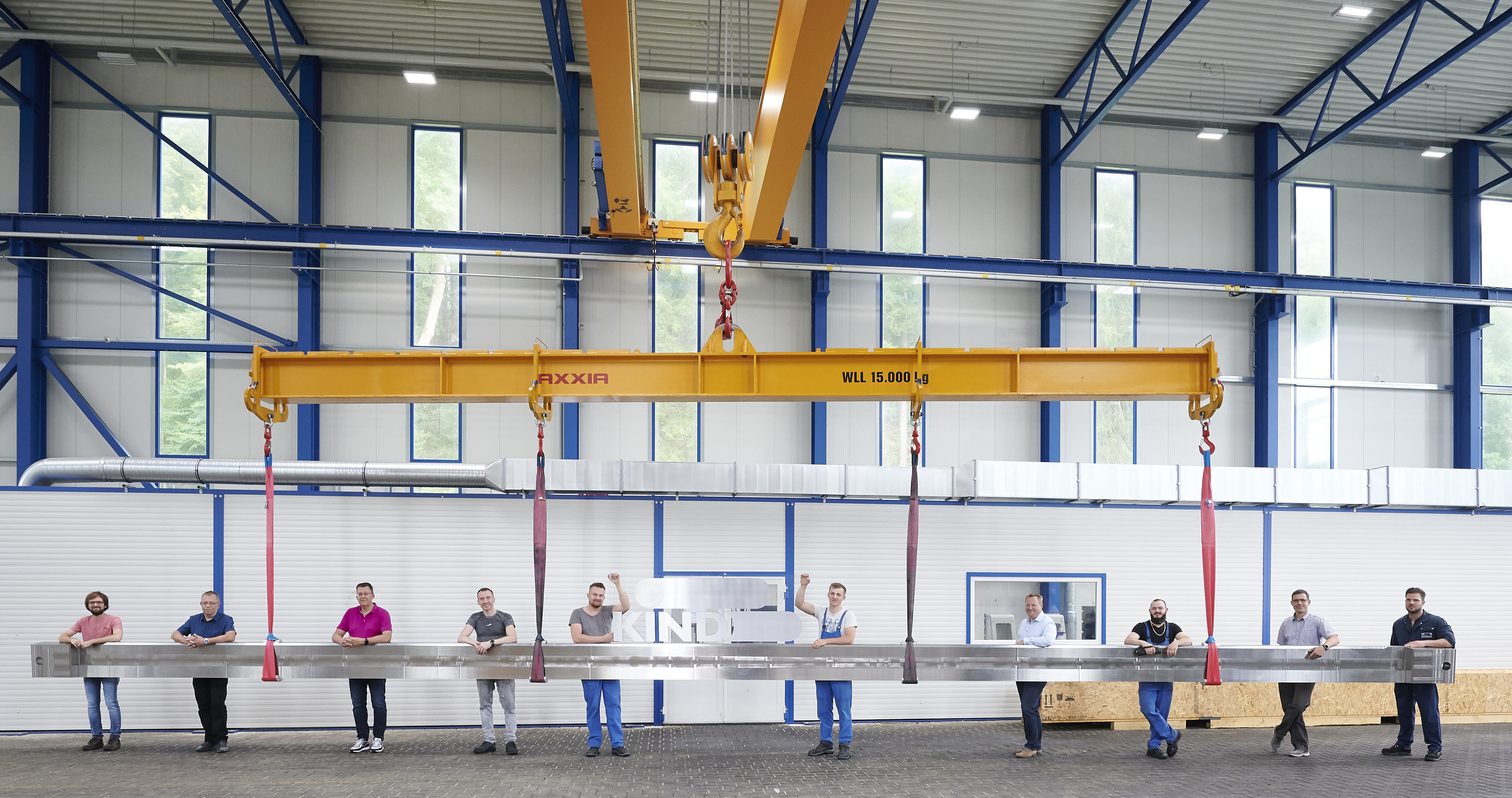 ITER TFC TIE PLATE
We face every challenge - no forging is too complicated for us.
ITER TFC Tie Plate series production
Within the framework of the international future project ITER, Rolf Kind GmbH has accepted a special assignment and taken up the challenge.
Several challenges had to be solved in the manufacturing process of the longest forgings ever produced by Rolf Kind. The forgings had a legendary length of 14,800 mm. A total of three different forging units were required for the forging. The longest of these is equipped with furnaces and a heat treatment facilites of 18 meters in length.
The customer also had special requirements for the material quality. In particular, the homogeneity had to be guaranteed along the entire length of the components. Therefore, the customer requested 18 micrographic examinations per component using the replica method. The uniformity of the material structure was thus checked every 800 mm.
Our TOS WRD 130 26,000 long milling machine was used for the highly complex machining. In order to ensure the precise geometries, the entire machine and measuring room has been air-conditioned with an accuracy of 20 (+/1) °C.
A 3D FARO laser tracker was used for the exact measurement of the components. As a result, so-called "as-build drawings" could be made available to the customer as part of the final documentation.
The tie plates were shipped to the USA in a separately manufactured wooden box by ship.
Area of ​​application: Fusion Technology - ITER Project
Quantity: 26 pieces
Processing time: 3 years
Machine: TOS WRD 130 - 26,000
Material: XM 19
Weight: ingot app. 13 tons. pcs. / final machined app. 3.2 tons. pc