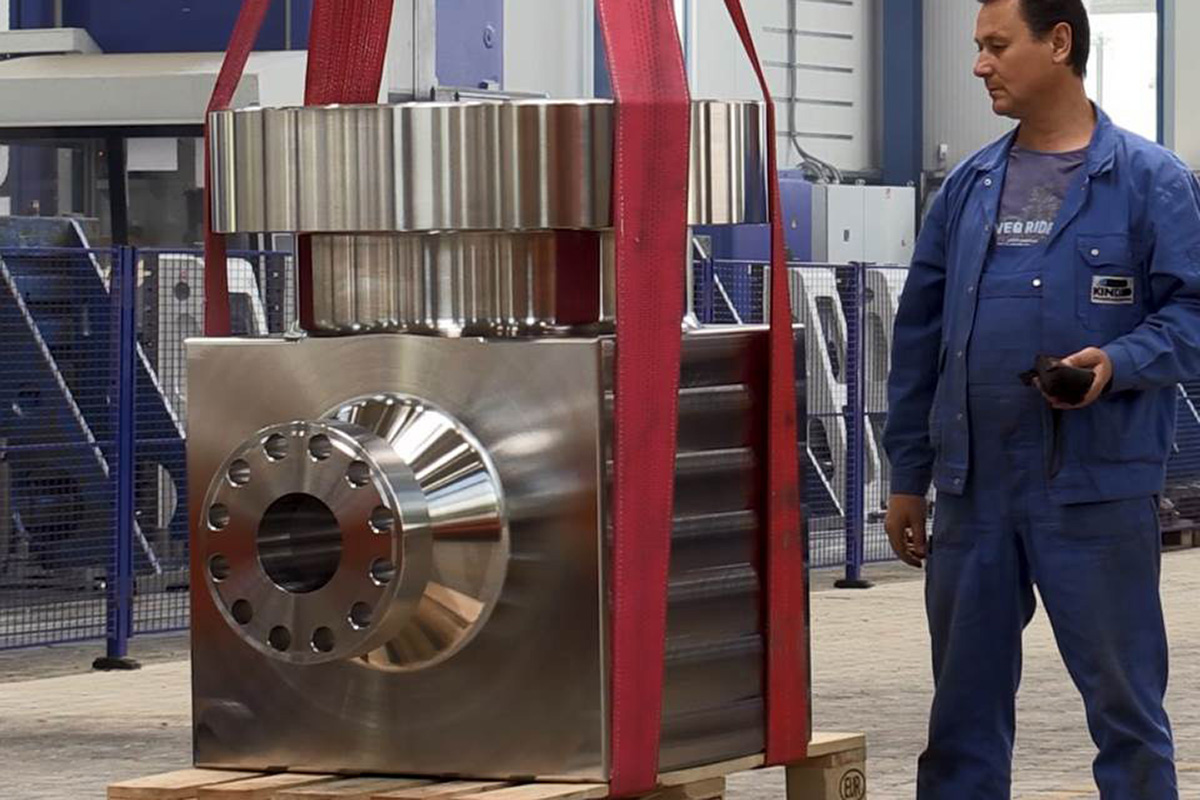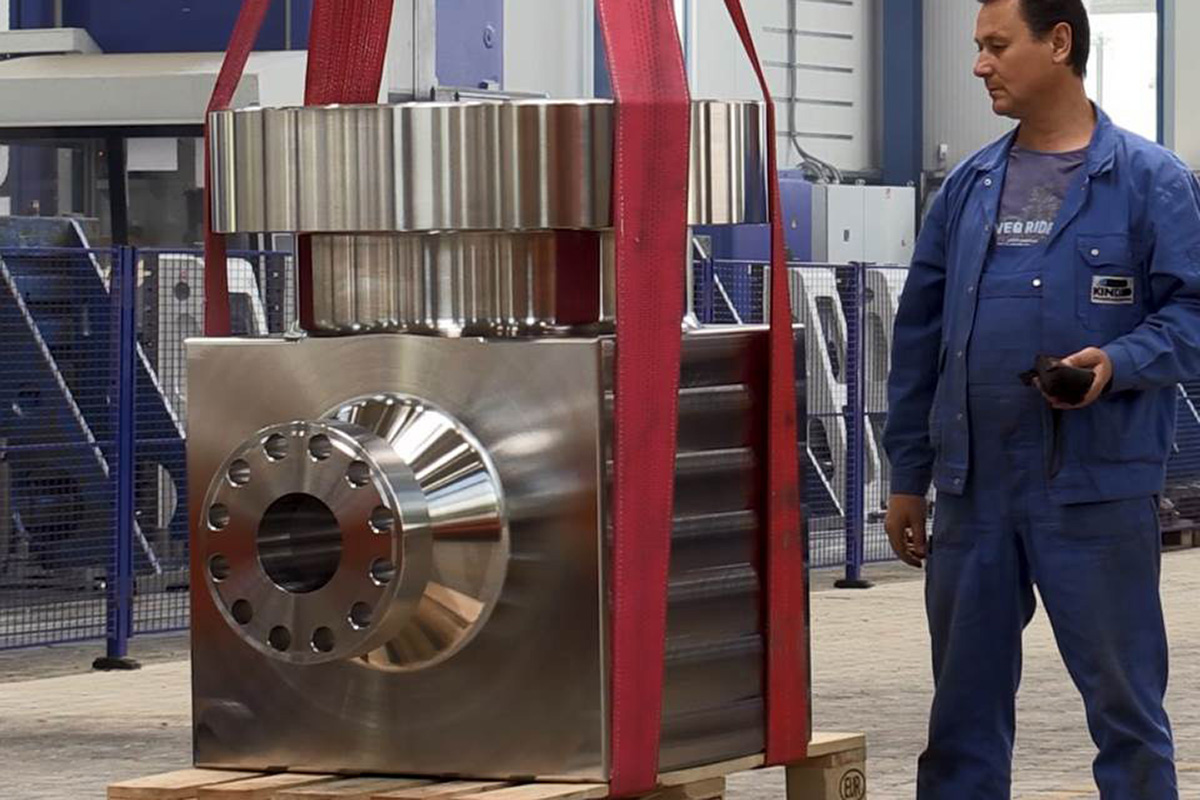 Alloy 625 valve body
Up to the biggest challenges.
From a 13-ton ingot in highly heat- and corrosion resistant Alloy 625, we have manufactured the world's largest ever forged valve body. Forged as a single piece with a finished machined weight of more than four tonnes, this blow-out-valve will be used in Tengiz oil field / Kazakhstan and will help to increase the output. As a result, the operator expects to nearly double the oil production of 270,000 tons so far. (https://www.chevron.com/projects/tengiz-expansion)
During the production of the items several challenges had to be faced. Thanks to our long-time expertise and flexibilty of our employees, we were able to conclude this demanding project successfully.
Being the worldwide only company to manufacture this extraordinary large and unique forging, we have underlined once again our capabilities in the manufacturing of large size, custom made forgings in Nickel-Based-Alloys for special and extraordinary applications.
Application: Oil & Gas
Material: Alloy 625
Weight: ingot: 13 tons / Finished weight: app. 4 tons