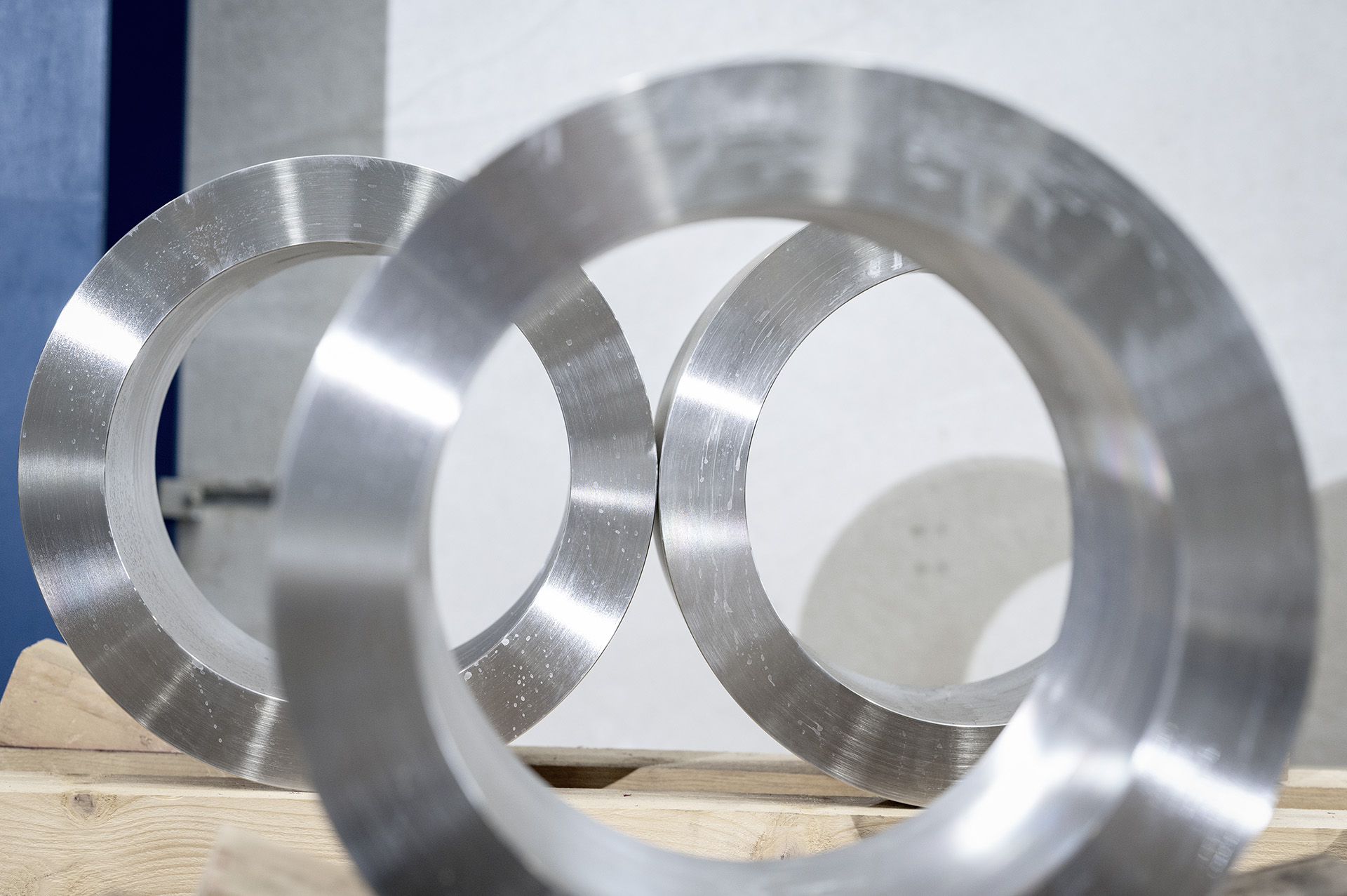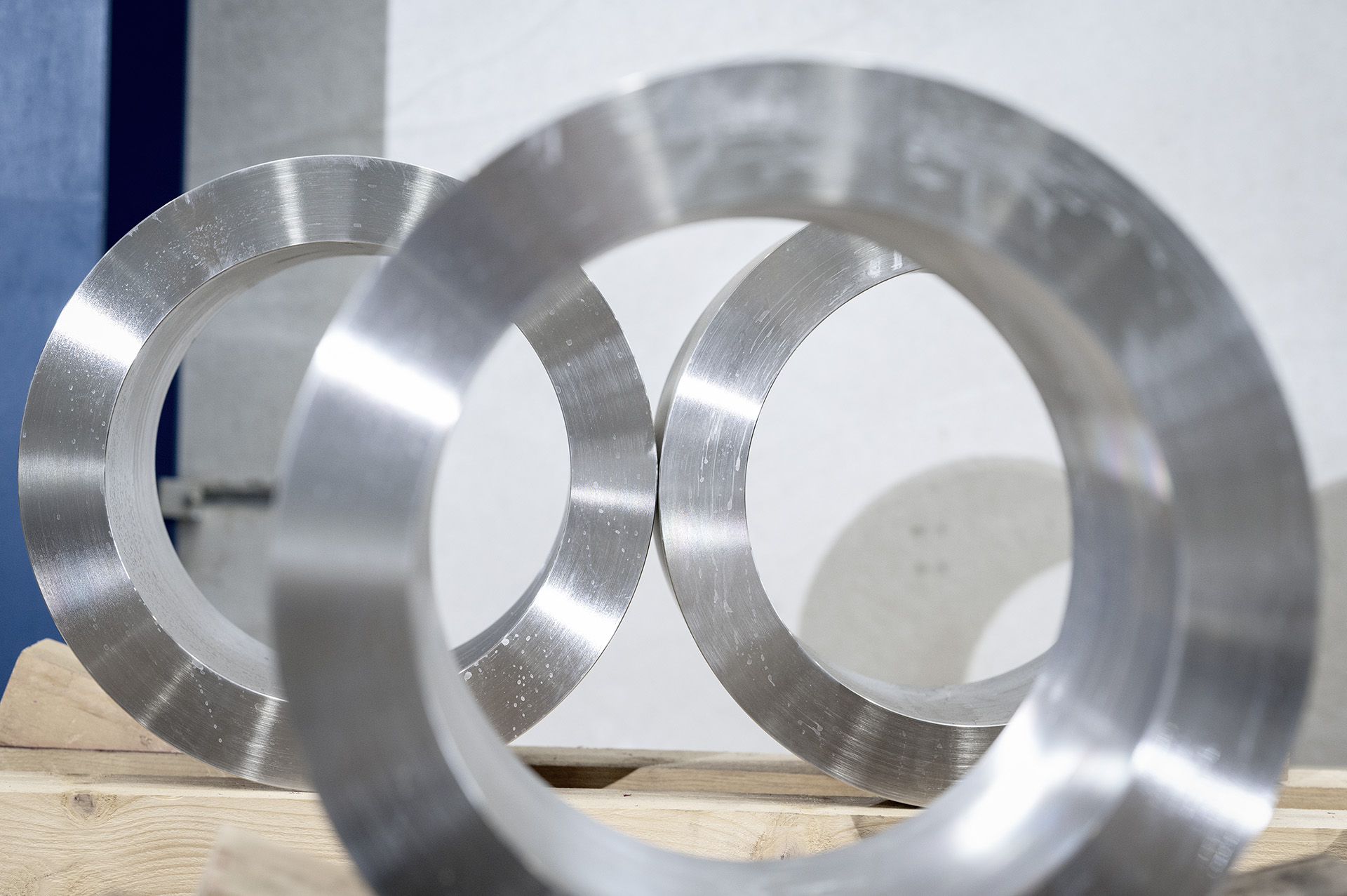 Rings
seamless hot rolled or forged.
Rings and cylindrical hollows
We manufacture forged or seamless hot rolled rings and cylindrical hollows with smooth or profiled contours in raw, pre-machined or completely finished and polished surfaces.
We offer a wide range of quality materials: From stainless and corroisan resistant stainless steels to nickel-based alloys and titanium / titanium alloys.
With the Rolf Kind GmbH weight calculator, you can quickly and easily calculate the weights for a wide variety of shapes and materials. Simply send us your request directly via the form.