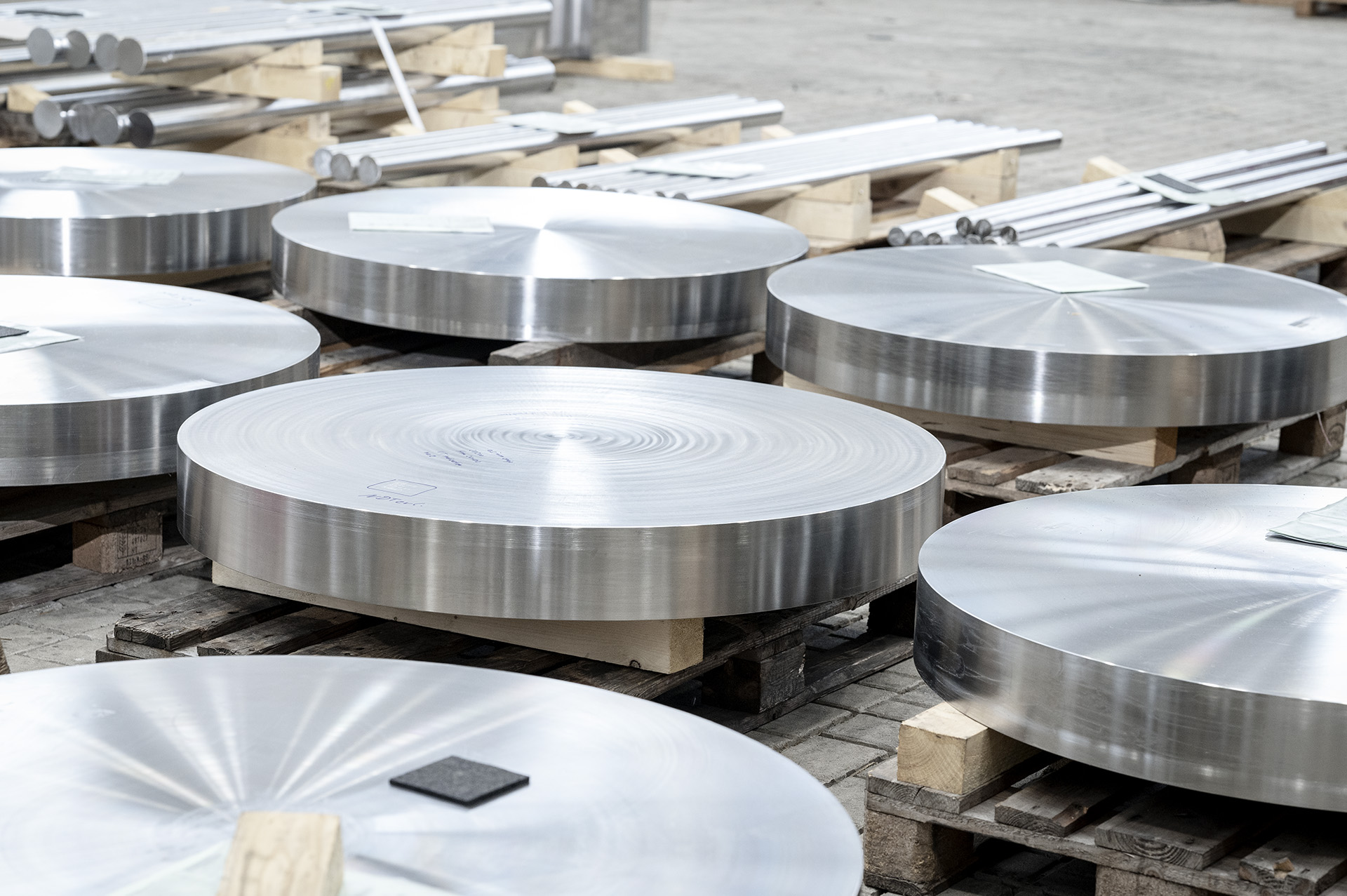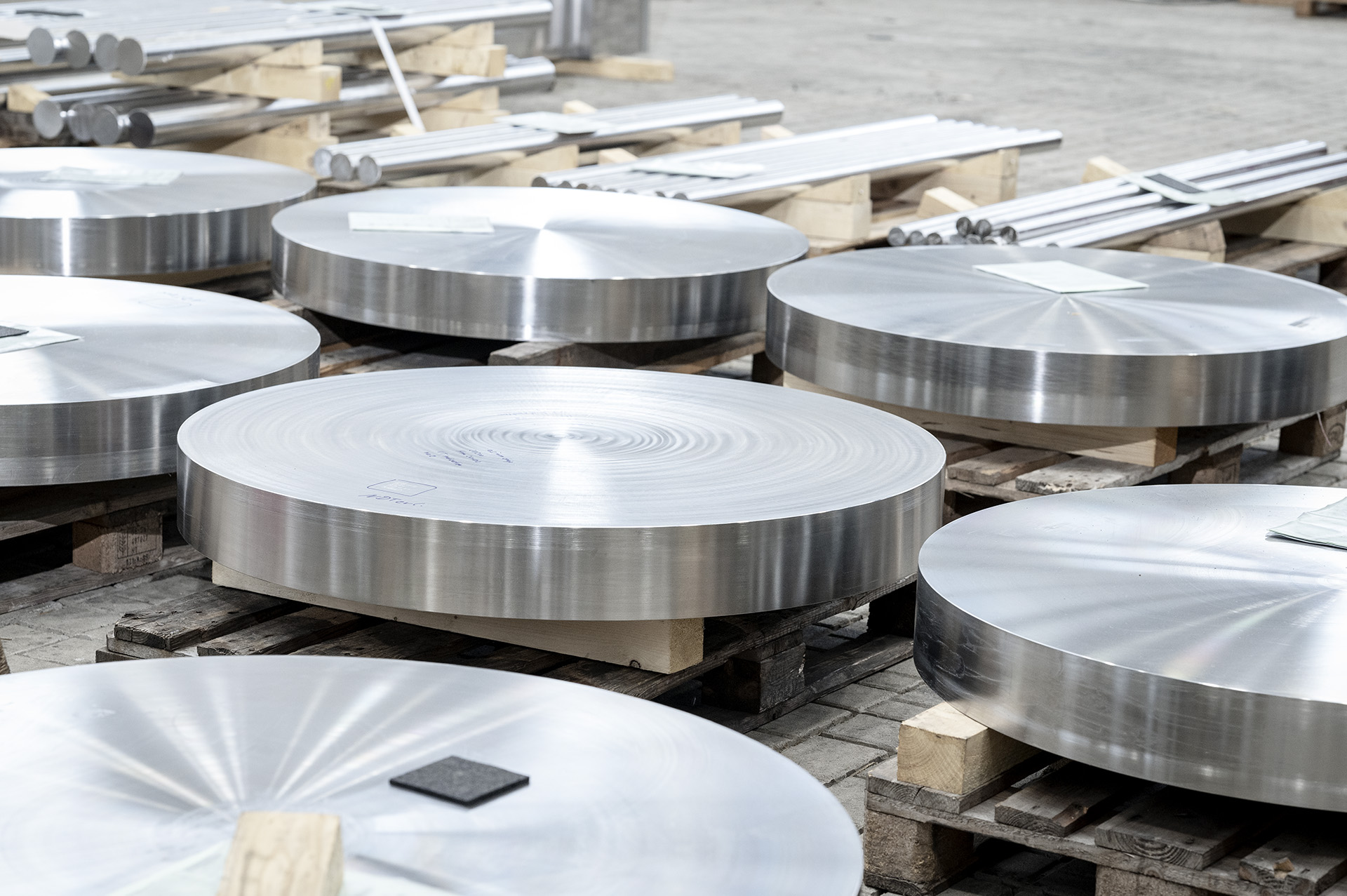 Open-die forged discs especially in large dimensions with smooth or profiled contours in raw, pre-machined or completely finished condition including holes for heat exchanger applications - everything is possible with our technologies in open-die forging.
We offer a wide range of quality materials: from stainless and acid-resistant stainless steel to nickel-based alloys and titanium or titanium alloys.
With the Rolf Kind GmbH weight calculator, you can quickly and easily calculate the weights for a wide variety of shapes and materials. Simply send us your request directly via the form.