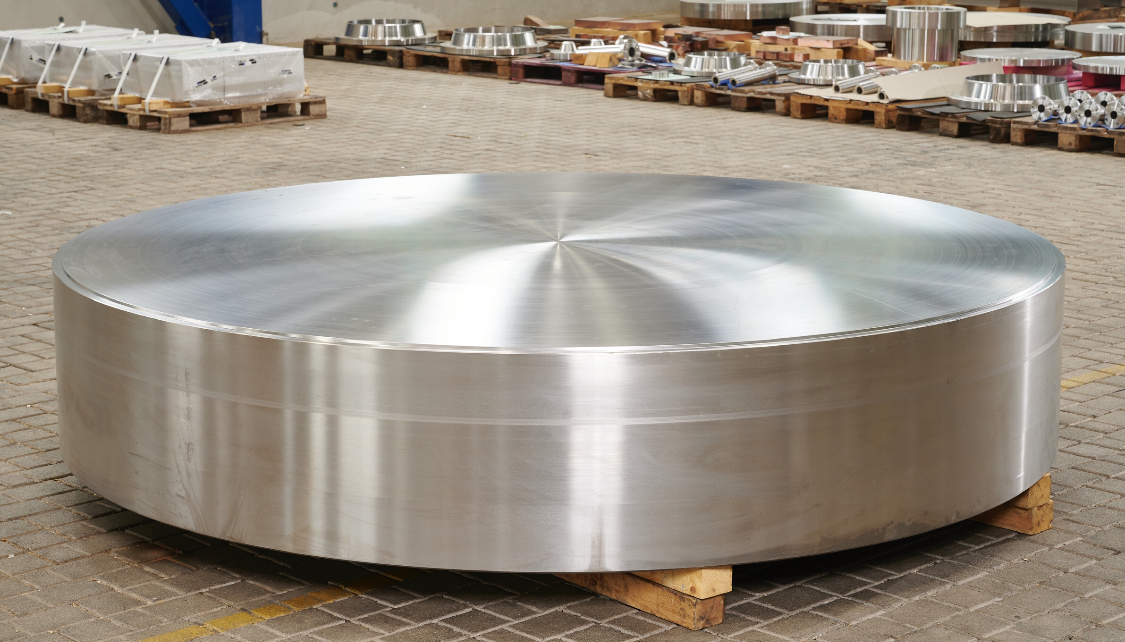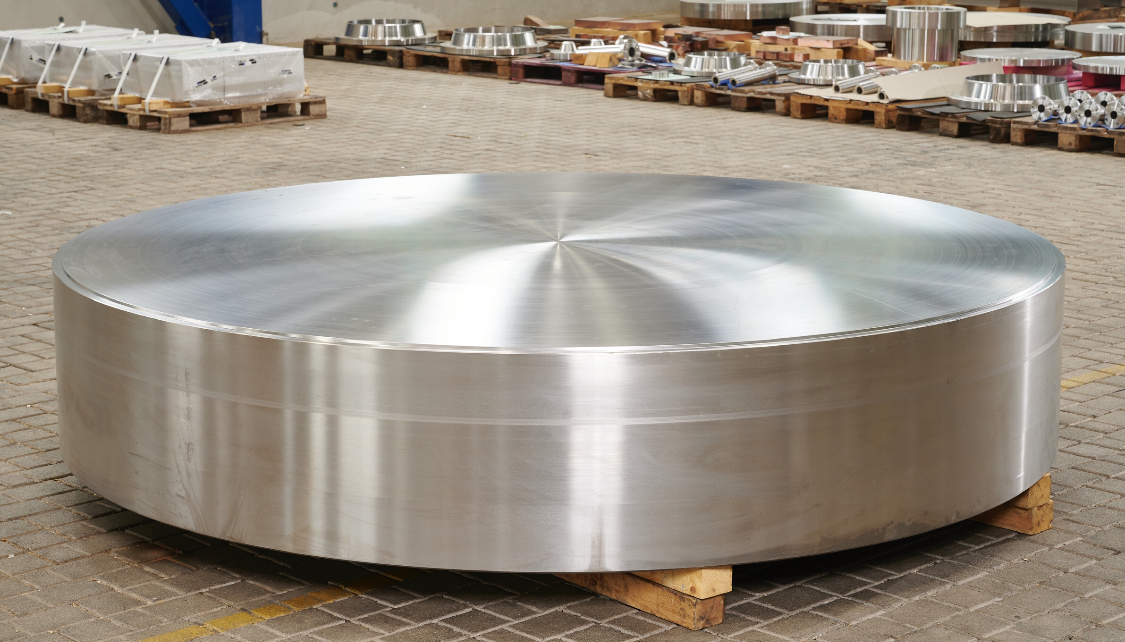 Heat exchanger tubesheet
No disc is too big for us.
Rolf Kind manufactured this large forged heat exchanger tubesheet out of titanium grade 2. The plate has an OD of 2,710 x 501 mm and weighs around 15,500 kg. This impressive tubesheet will later become the heart of a very large heat exchanger for an FPSO deep-water gas and condensate project in Asia. We have already forged a few of these tubesheets and we are always exited about the really big ones.
Area of application: FPSO deep-water gas and condensate project
Material: Titanium Grade 2 UNS R50400 / W. No. 3.7035
Weight: about 15,500 kg
OD: 2,710 x 501mm