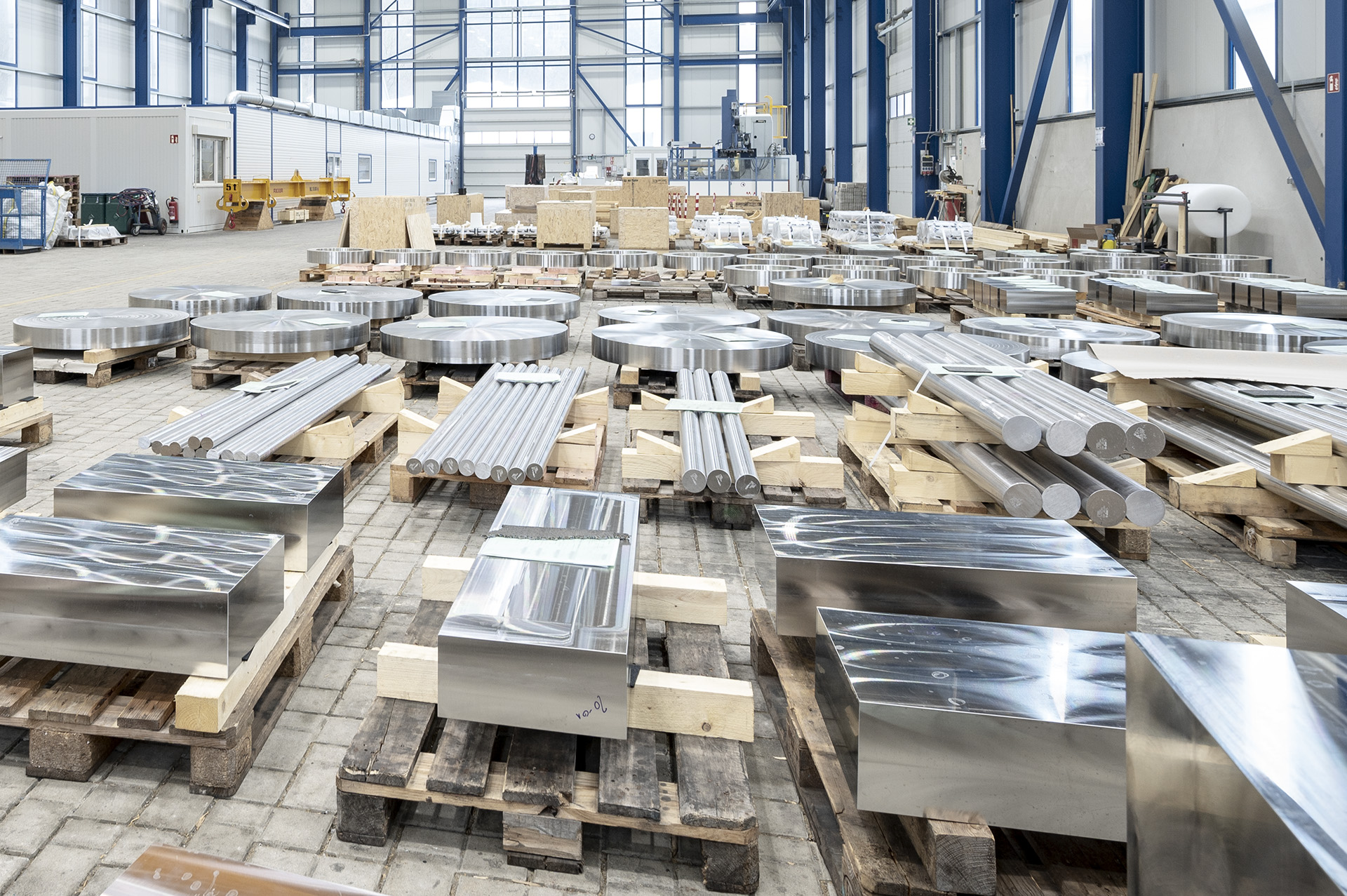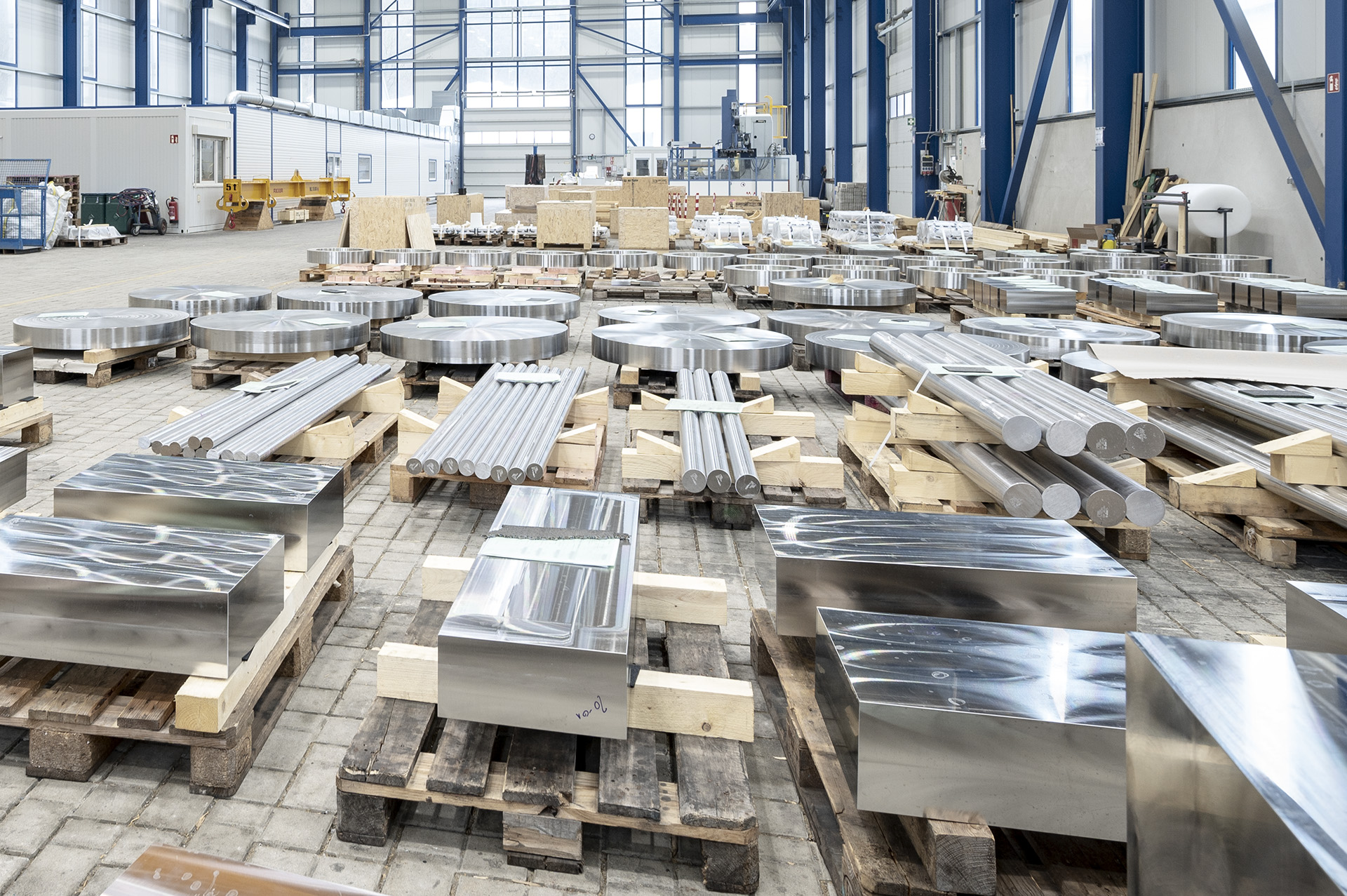 Products
Our claim: Every manufactured product must meet the highest international quality criteria. Tests for corrosion resistance, heat resistance and extreme mechanical loads are standard at Rolf Kind.
We shape the extraordinary.
Rolf Kind GmbH specializes in the production of forgings in high-alloy stainless steels and corrosion-resistant materials as well as nickel-based and titanium alloys. As a family-run German company, we pursue traditional values such as high quality standards and long-term business relationships.
Being responsible for the complete manufacturing chain, any customized product geometry such as shafts, rings, cylindrical bushings, hollows, round and square shapes as well as special shapes tailored to suit our customers' needs can be supplied. Due to our comprehensive and widespread technical know-how, we are able to produce forgings of highly sophisticated technical designs, being later used in machinery and equipment construction, oil and gas processing industries, on- and offshore applications and nuclear applications.
Our main focus and strength is our key skills in open die forging and machining, as well as detailed metallurgical knowledge. Paired with our very special business concept, we are able to offer any product from the raw material – up to the ready-to-install part from a single source.
Our services include:
Processing of ingots in nickel-based alloy, high-alloy stainless steels and titanium with weights from 3,000 to 50,000 kg
Freeform forging on forging presses from 20 MN to 100 MN and ring rolls up to 50. 000 kg operating weight
Heat treatment of individual forgings up to a diameter of 4.5 m and a length of 18 m
Machining in our machinery of lathes, milling machines, boring mills and saws up to a diameter of 4.5 m and a length of 24 m
Destructive testing such as ultrasonic, X-ray, dye penetrant and visual inspection, etc.
Destructive testing in cooperation with accredited laboratories.
Forged rings or seamless rolled rings as well as forged bushings and rolled bushings in raw, pre-machined or finished design according to drawing and specification.
Open die forged discs with rough, premachined or ready-to-build-in surface finishing, including complete final machining and drilling for tubesheet applications.
Forged and hot rolled bars, premachined or ready-to-build-in surface finishing. Furthermore, we are stocking the most usual material grades and diameters in our warehouse.
Forged shafts and hollow forged shafts, with integrated forged flanges, fully machined as per customer's drawings.
Open die forged special shapes items, such as nozzles, cones, bushings or hollow parts with premachined or ready-to-build-in surface finishing according to your requirements, drawings and specifications.
We offer a wide range of materials for every requirement. We have provided a list of our most common materials for you here. If you require other qualities, we offer further extensive individual solutions - even for extreme mechanical loads